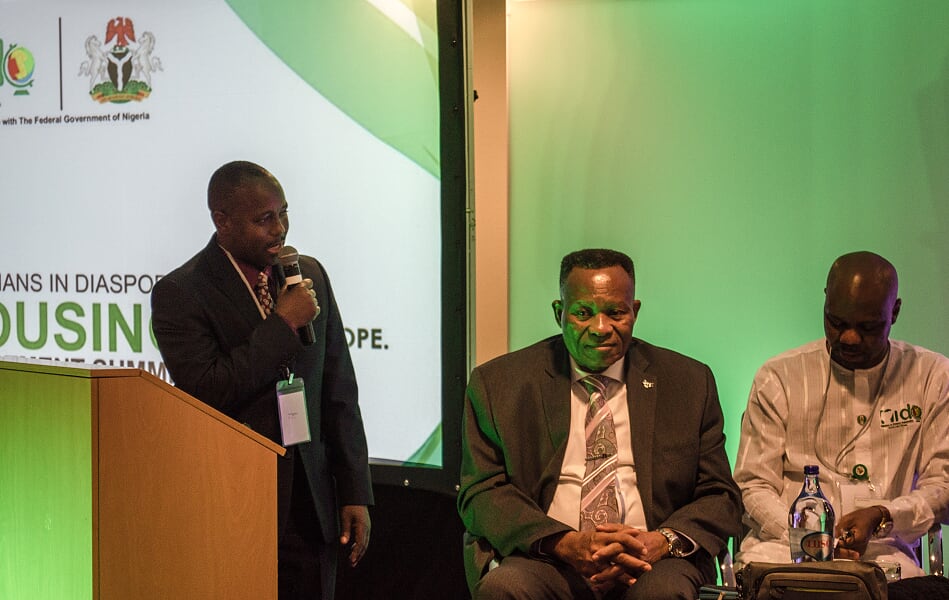 We welcome you to the site of this noble organization of Nigerians in the Diaspora. NIDOE-Portugal is a legally registered organization in Portugal,willing and ready to work and to collaborate/partner with any individuals or group of people or organizations whose objectives are in tandem with those of NIDO, especially in promoting investment opportunities, for mutual benefits. The strategy of this body is to bridge the gap and facilitate deeper relationship between Nigeria and Portugal
ENGR. AFOLABI PAUL  ADEREMI
Chairman/ President
OUR VISION
The vision of NIDO PORTUGAL, is aligned with the original vision of the founding fathers of NIDO, this is to identify willing Nigerian professionals in Portugal who want to contribute their acquired skills (in all sphere of life) to the development of Nigeria.
MISSION
Facilitate and promote investment drive to Nigeria, Promote bilateral interest of Nigerian investors with their Portuguese counterparts, Bridge the gap and provide linkage between Nigerian and Portuguese investors.
OBJECTIVE
Our primary objectives are to promote, support and encourage global trade awareness and moral consciousness that promote positive business climate between Nigeria and Portugal.  Also to improve the image of Nigeria.
Engr. Afolabi Aderemi Paul (Chairman, NIDOE-Portugal) congratulates Ambassador Alex E. Kefas after the presentation of letter of credence to the President of Portugal (President Marcelo Robelo da Sousa).
His Excellency, Alex E. Kefas
Ambassador Extraordinary and Plenipotentiary of the Federal Republic of Nigeria to the Portuguese Republic.
Working visit of team NIDOE-Portugal to the Nigerian Embassy Lisbon under the leadership of His Excellency, Ambassador Alex E. Kefas.
Nigerians in Diaspora Organization Europe - Portugal Chapter (NIDOE-PORTUGAL) is a non-governmental organization thatis formally recognized by Nigerian Government and it serves as umbrella organization for all Nigerian's professional, academicians and entrepreneurs resident in Portugal. This chapter is one of the twenty-two chapters of the European continental arm of the global organization, NIDO.